Game Developer's Conference (GDC) is the world's largest and longest-running gaming professionals industry event. The conference contains 400 lectures, panels, tutorials and round-table discussions on a comprehensive selection of game development topics taught by leading industry experts. GDC 2013 begins March 25th and lasts March 29th.
This year, Mass Effect 3 will featured in various panels. The summaries of these can be found below. We would like to ask, are there any elements or details of these sessions that you would be interested in getting more information about? How about any questions that you would like answered? Let us know in the comments: we will be attending these sessions, and can help gather the answers you seek! 
From Product to Service: Mass Effect 3 Multiplayer Went Live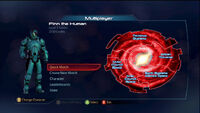 Mass Effect 3 was the final chapter of a trilogy, but it didn't lack controversy. Multiplayer mode was announced five months before the ship date and the verdict came quickly: guilty until proven innocent! How do you turn around this first impression and create a compelling service out of a very well-established single-player product? This presentation will analyze why a Multiplayer mode was added to Mass Effect 3 and how BioWare prepared to run Multiplayer as a service.
Emotional Journey: BioWare's Methods to Bring Narrative into Levels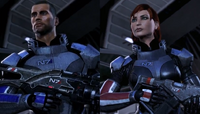 Over the years, BioWare has worked very hard at creating an enveloping narrative, and evolving how it is done. During the course of creating the final episode of the trilogy, the Mass Effect level design team identified that they would have to find new ways to help reinforce the narrative in the missions that Commander Shepard would undertake. Dave Feltham, senior designer on Mass Effect 3, will illustrate some of the methods they used to bring narrative to some of the levels' pacing and flow, measure it, and how it helped increase the level of player engagement.
Ad blocker interference detected!
Wikia is a free-to-use site that makes money from advertising. We have a modified experience for viewers using ad blockers

Wikia is not accessible if you've made further modifications. Remove the custom ad blocker rule(s) and the page will load as expected.