FUNimation is currently holding a huge Paragon Lost Sweepstakes. Check out the event by clicking the image below!
Edit: Here are more details about what you can win:
Weekly winners will receive Bioware's Mass Effect Trilogy and be entered to win a Grand Prize package featuring: Also if you refer a friend and they enter, you get your name entered multiple times.
One of a kind original production art from Mass Effect: Paragon Lost
Mass Effect Trilogy video game
Mass Effect: Paragon Lost t-shirt
Mass Effect: Paragon Lost badge
Mass Effect N7 Hoodie
Sci-Fi FUNimation DVD prize pack
Mass Effect: Paragon Lost patch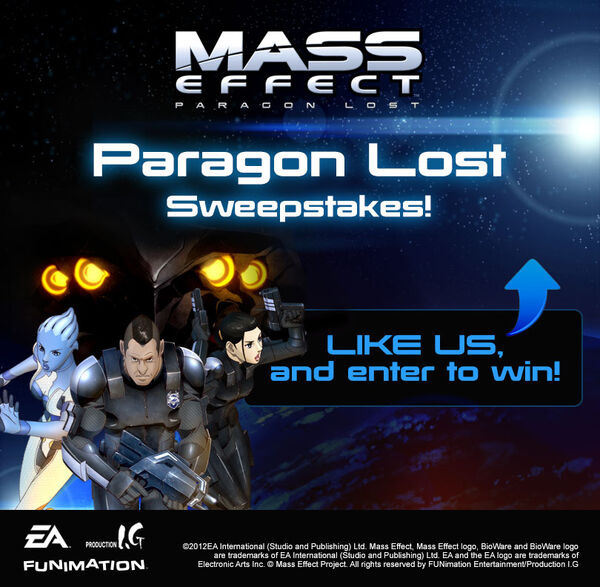 Ad blocker interference detected!
Wikia is a free-to-use site that makes money from advertising. We have a modified experience for viewers using ad blockers

Wikia is not accessible if you've made further modifications. Remove the custom ad blocker rule(s) and the page will load as expected.