Hi, I'm Cole I am a contribuiter to the Answers
I am a general goof ball but i know my stuff mostly, And feel like i can help this wiki. My Gamertag for the 360 is Commander Cole5 if ya want to play online.
I am a active rifle shooter, and have a variety of rifles and a few shotguns. I love designing weapons, and laughing at Bioware.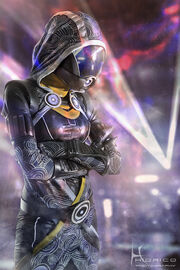 Back to me. I'm usually a total derp, and if you get to know me And quoted by Byrdology "You will live to regret it" Don't worry he lies. You wont last long enough to regret it.