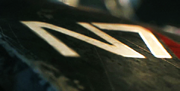 I am a fan of the Mass Effect series only to the point of gaming. I have played Mass Effect 1, 2, 3, and Infiltrator, but never found the time to read the books or comics. I became interested in ME from a friend talking about ME2 and I knew I had to play ME1 first. I loved it, and each chapter just got better and better.
I love updating what I can on here in hopes of finding things I didn't catch and maybe catching something that others didn't themselves.
I play a Vanguard M-Shep, and I romanced Ashley, but then moved to a full Tali-mancer til the end.
Favorite Parts of ME
Edit
My contributions
Edit
Milestones
Edit
100 Edits!- June 6th, midnight
Pages I started
Edit
What I would like to see on the Wiki
Edit
A page to explain Style points in Mass Effect: Infiltrator

I know a lot of people don't play it but it's an exclusive and different game-play mechanic that needs to be documented properly.

A page dedicated to each of the Multiplayer classes
A more open community

I see a lot of hostility on here, and maybe it's due to the ending but either way it's not cool seeing a community of fans cutting each other down on a community site such as a public wiki

Better grammar

But it's the internet so idk what I'm expecting