Welcome to Mass Effect Wiki!
The comprehensive encyclopedia for the Mass Effect universe
2,975 articles since July 2007
Relay Monument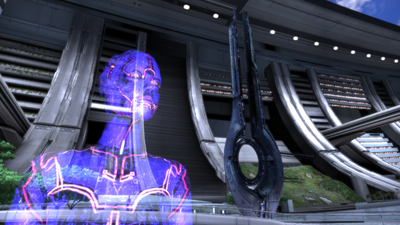 The Relay Monument is an object on the Citadel Presidium purported to be a sculpture of Prothean origin. It has been in place even before the asari discovered the Citadel itself, and has been a popular topic of discussion among academics and scholars ever since. Keepers have been noted to ignore the monument despite their usual habit of reorganizing other peoples' properties without warning, and some biotics like Kaidan Alenko can hear some sort of hum about the object. more...
Not sure where to start?
Adding content
Wiki maintenance
Help us by lending a hand with one of our current projects.
Make your voice heard in our policy forum.
Clean up articles in need of attention.
Editorial help correcting spelling or grammar is always appreciated.
Know of languages other than English? Append language links on articles with translations to other tongues.