Welcome to Mass Effect Wiki!
The comprehensive encyclopedia for the Mass Effect universe
2,976 articles since July 2007
Toni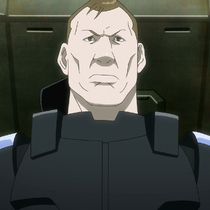 Captain Toni is Lieutenant James Vega's former commanding officer back when he was stationed on Fehl Prime. If Commander Shepard spars with James aboard the Normandy in 2186, James talks a bit about Toni as he sees similarities between the Captain and the Spectre. Toni was, according to James, a "hard-assed son of a bitch" who was a good leader, and he died along with most of James' squad back on Fehl Prime trying to protect its colonists from invading Collectors in 2185. Toni was abducted along with most of the colony and although he managed to put up a token resistance aboard the Collector Ship he ultimately perished when James went after Collector intel instead of evacuating him and other surviving colonists to safety. more...
Not sure where to start?
Adding content
Wiki maintenance
Help us by lending a hand with one of our current projects.
Make your voice heard in our policy forum.
Clean up articles in need of attention.
Editorial help correcting spelling or grammar is always appreciated.
Know of languages other than English? Append language links on articles with translations to other tongues.

June 13, 2016 - Producer Mike Gamble confirms the name of Mass Effect: Andromeda's protagonist: Ryder.
June 12, 2016 - A teaser video for Mass Effect: Andromeda is unveiled at E3 2016.
November 7, 2015 - N7 Day 2015! BioWare hosts an Extra Life marathon livestream for Mass Effect 3: Citadel at 9 AM PST and encourages fans to share their thoughts with the #N7Day hashtag on Twitter, Instagram, and Facebook. To cap off the day, a second teaser for Mass Effect: Andromeda featuring a farewell message from the female Commander Shepard and some promotional artwork are released.
June 15, 2015 - First trailer for Mass Effect: Andromeda, the next main installment in the franchise, released.
November 7, 2014 - Second N7 Day anniversary! Developer round table at twitch on 10 AM PST announced.
August 7, 2014 - Casey Hudson, long-time project director for the Mass Effect franchise, leaves BioWare.