Welcome to Mass Effect Wiki!
The comprehensive encyclopedia for the Mass Effect universe
2,976 articles since July 2007
Geth Prime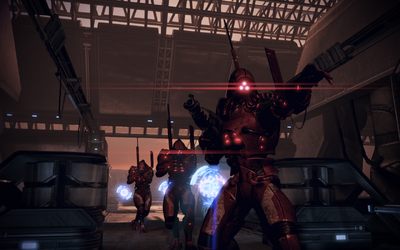 Geth Primes are large infantry platforms the geth use in ground warfare. Primes are heavily armed and armored and often come with numerous electronic countermeasures, hence encountering even one on the battlefield poses a significant threat to the completion of mission objectives. Prior to the Reaper invasion in 2186, Geth Primes specialized in augmenting nearby geth troops and were equipped with radar-jamming capabilities. During the Reaper invasion itself, Primes have been redesigned both physically and in terms of focus on a more assault-oriented build. more...
Not sure where to start?
Adding content
Wiki maintenance
Help us by lending a hand with one of our current projects.
Make your voice heard in our policy forum.
Clean up articles in need of attention.
Editorial help correcting spelling or grammar is always appreciated.
Know of languages other than English? Append language links on articles with translations to other tongues.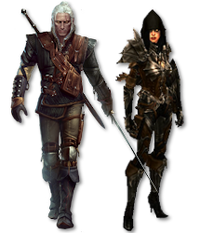 RPG Games
Go to these sites for info or for help with your own wiki!
AdventureQuest • Arcanum: Of Steamworks and Magick Obscura • Baldur's Gate • Dark Souls • Deus Ex • Diablo • Divinity • Dragon Age • Dragon's Dogma • Elder Scrolls • Fable • Fallout • Faster Than Light • Fate/Grand Order • Five Nights at Freddy's World • The Gamer's Alliance • Legend of Heroes • Live A Live • Mass Effect • The Memory of Eldurim • Might & Magic • Shadowrun • Stories: The Path of Destinies • Tom Clancy's The Division • Torment • Ultima • Undertale • The Witcher
Want your community included? See how!