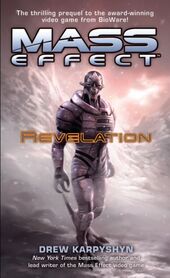 There are currently four novels set in the Mass Effect universe. As the game is considered to be the player's story, none of the novels feature Commander Shepard in any significant detail.
Thus far, three of the Mass Effect novels have been written by Drew Karpyshyn, while the fourth and most recent novel was written by William C. Dietz. All novels have been published by Del Rey Books.
Other Books
Edit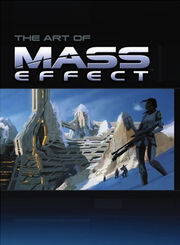 The Art of Mass Effect is an art book released alongside the original game. With 175 pages, it includes concept art ranging from characters, to scenery, to the technology of the Mass Effect universe. It was first published in November 2007, by Prima Games; it was also included with special editions of the Mass Effect strategy guide, which was also published by Prima.
The Art of the Mass Effect Universe is an art book featuring a compilation of the arts and descriptions that you can find on the official art books of each game. It also includes never-before-seen artwork created for the Mass Effect franchise. It was released on February 8, 2012. The BioWare Store offered two limited hardcover editions of the book. The first, of which 1,000 copies were produced, included an exclusive slipcover for the book.[3] The second, of which 1,500 copies were produced, was a Collector's Edition with an exclusive clamshell cover and an additional 24-page "Art of the Comics" section.[4]. A digital version of that book is also available on mobile devices (Android and iOS).
References
Edit